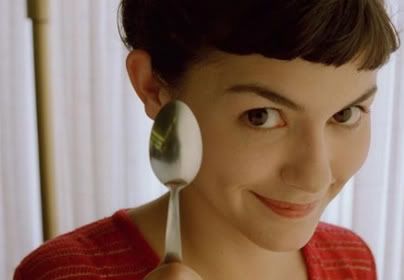 So i'm on a new quest, that being to learn
French
. I feel like i should know how to speak french, specially since in two years i'm traveling through
Europe
. I wanna see
Paris, London, Amsterdam, Barcelona, Venice
etc etc . i wanna see ...
everything and meet everyone
aha if that is even possible, but i will try!!
Can't wait to see the world!!
Song:
Paolo Nutini -Rewind
P.S: There is no other film that best describes me and my feelings about the world like Amelie. This film makes everything alright.
P.S.S: Jason Mraz + Dave Mathews Band = Highlight of Outside Land's music festival in S.F, CA